SCRN is a certified part 145 repair station committed to quality parts, workmanship, and most importantly - exceptional customer service! We have experienced technicians working on aircraft wheels, brakes, struts, actuators and valves. Let us take care of all your accessory needs.
We specialize in Non-Destructive Testing (NDT) and have our Level II technicians on hand to check your component parts or perform NDT inspections on your aircraft.
We ensure accuracy when it counts the most by using SCRN Level II certified NDT technicians to keep your aircraft reliable and safe for flight!
NDT methods used at SCRN include eddy-current inspection, magnetic particle inspection, fluorescent dye penetrant inspection, ultrasonic thickness inspection and certified prism or larascope inspection.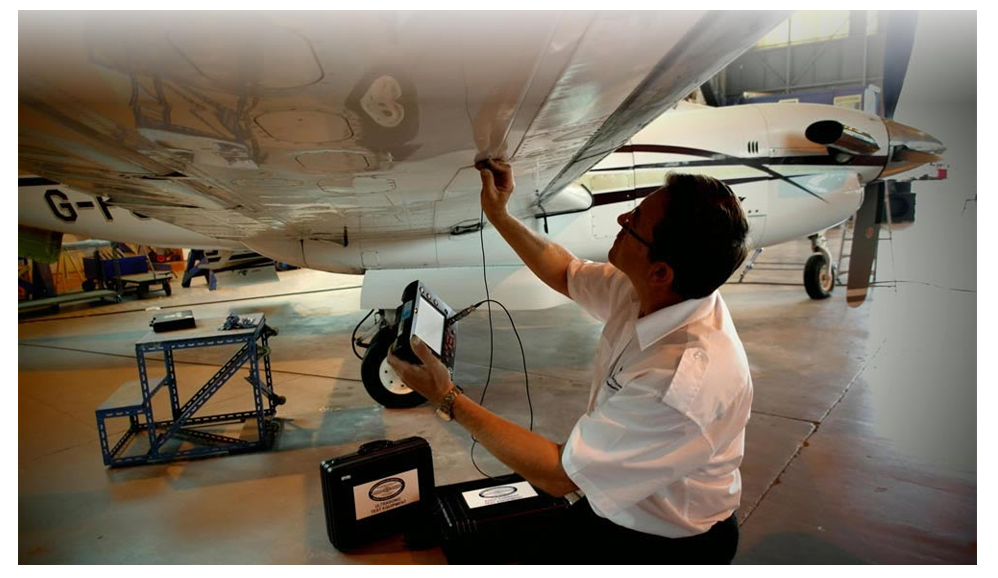 SCRN capabilities include full overhauls, repairs, reseals and carbon disk brake resurfacing along with functional and leak tests. We also provide detailed inspections to ensure the safety of your aircraft.
All parts and inspections will come with appropriate certification paperwork as required such as an 8130-3, NDT Report and Logbook Entry.
Only when all components have been fully tested and inspected will they be released and returned to service.
We provide 24/7 Emergency Service to insure your requirements met at the soonest possible time to keep your aircraft out of A.O.G. situations. Your priority is our priority!
Bottom line – at SCRN we are dedicated to our customers and their satisfaction. Give us a try, send us a component today and we'll prove it to you!